Sublime & Enduring Beauty: The Great Houses of London
Six Fitzroy Square & Kenwood House
Every aristocratic family had a country house. But, to be considered a player in society or politics, you had to have a London house! And, of course, not just a house in London, but a grand house designed to impress on every level. In September of 2014, based at The Goring, the divine hotel across the street from Buckingham Palace, and led by the equally divine Gareth Williams, we ventured forth to experience some of London's most astonishing architecture and history. We were treated to lectures on London houses by some of the world's foremost authorities and had the opportunity to learn about and handle the finest English porcelain.
Our time together began with a Georgian dinner at Six Fitzroy Square, a lovely Robert Adam townhouse, where we feasted on food cooked from 18th century recipes served by period-appropriate costumed waiters. The evening ended with a grand concert of Georgian music performed by countertenor Oliver Gerrish, who organized the entire, spectacular evening.
There were tours of private townhouses never open to the public and visits to grand public houses like Kenwood House, which contains one of the finest private collections of Old Master paintings in Britain. Frequently called the finest country residence in the suburbs of London, Kenwood was created in its current form in the 18th century for William Murray, 1st Earl of Mansfield, considered the greatest British lawyer of the 18th century. The man who transformed the house for Lord Mansfield was Robert Adam, and Kenwood contains one of his masterpieces — the Library, a Neoclassical tour-de-force.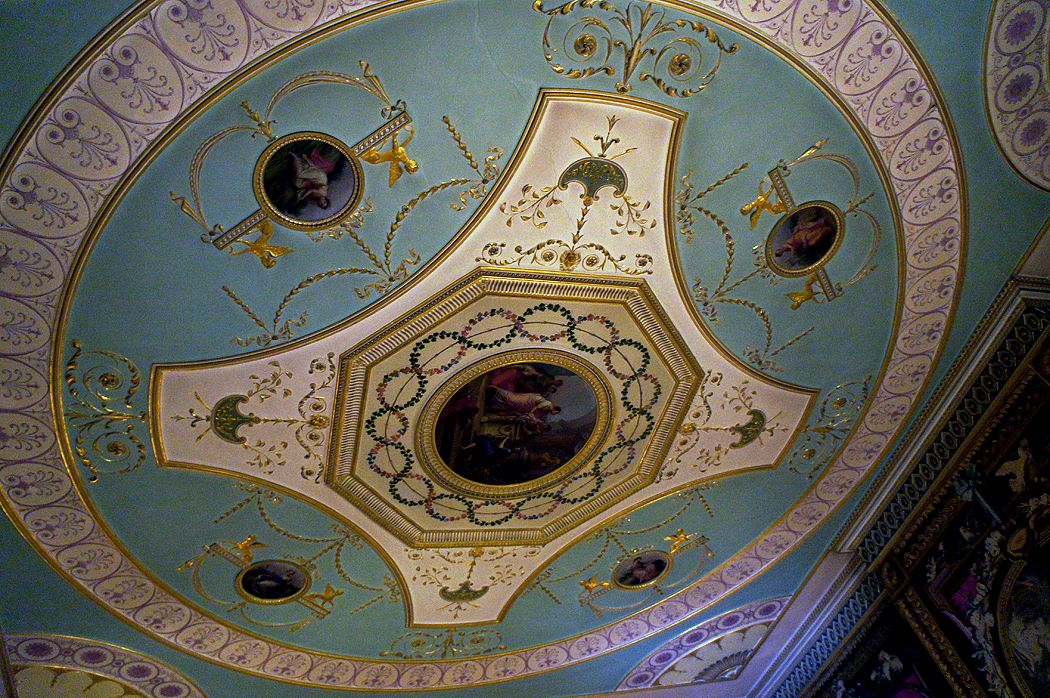 The Tapestry Room Ceiling, Osterley Park | Photo by Curt DiCamillo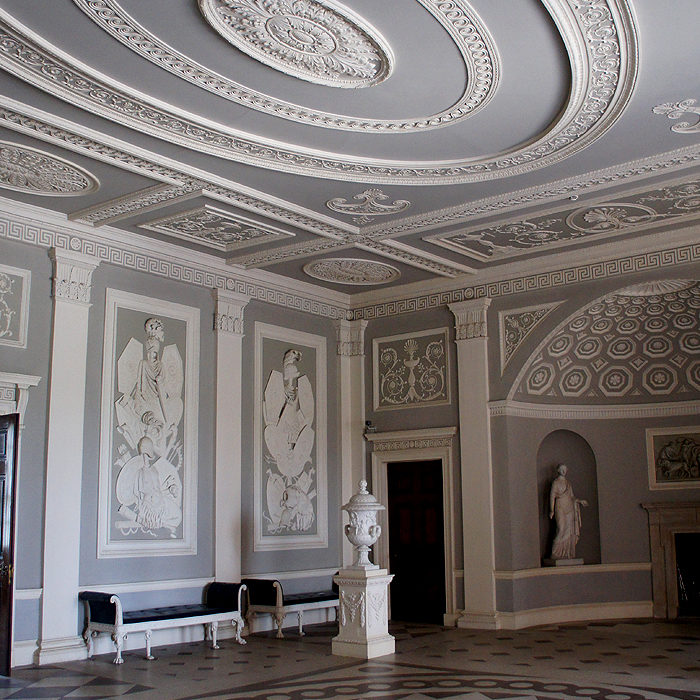 The Entrance Hall, Osterley Park | Photo by Curt DiCamillo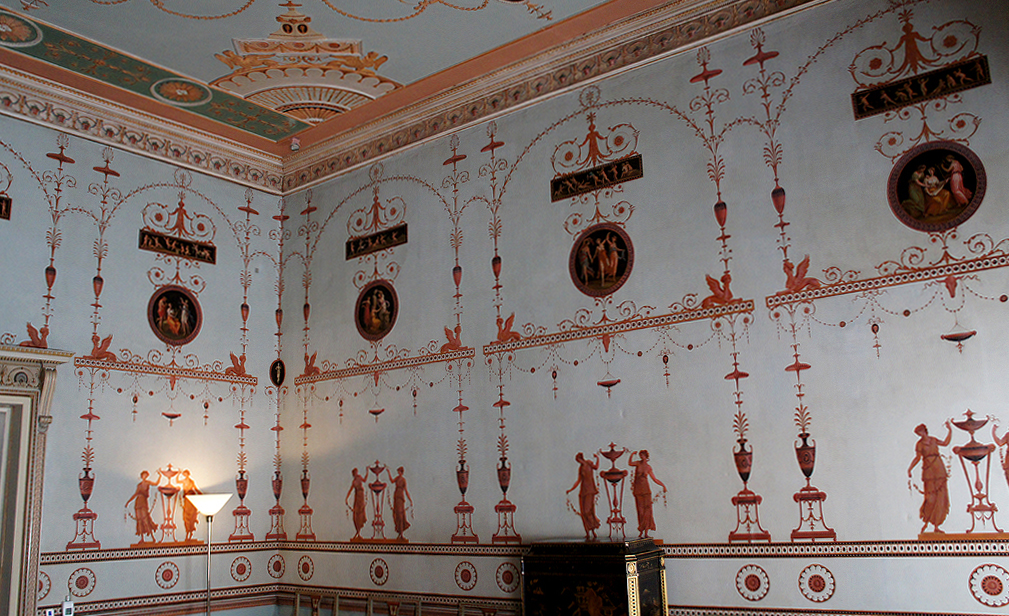 The Etruscan Room, Osterley Park | Photo by Curt DiCamillo
Chair designed for the Etruscan Room, Osterley Park | Photo by Curt DiCamillo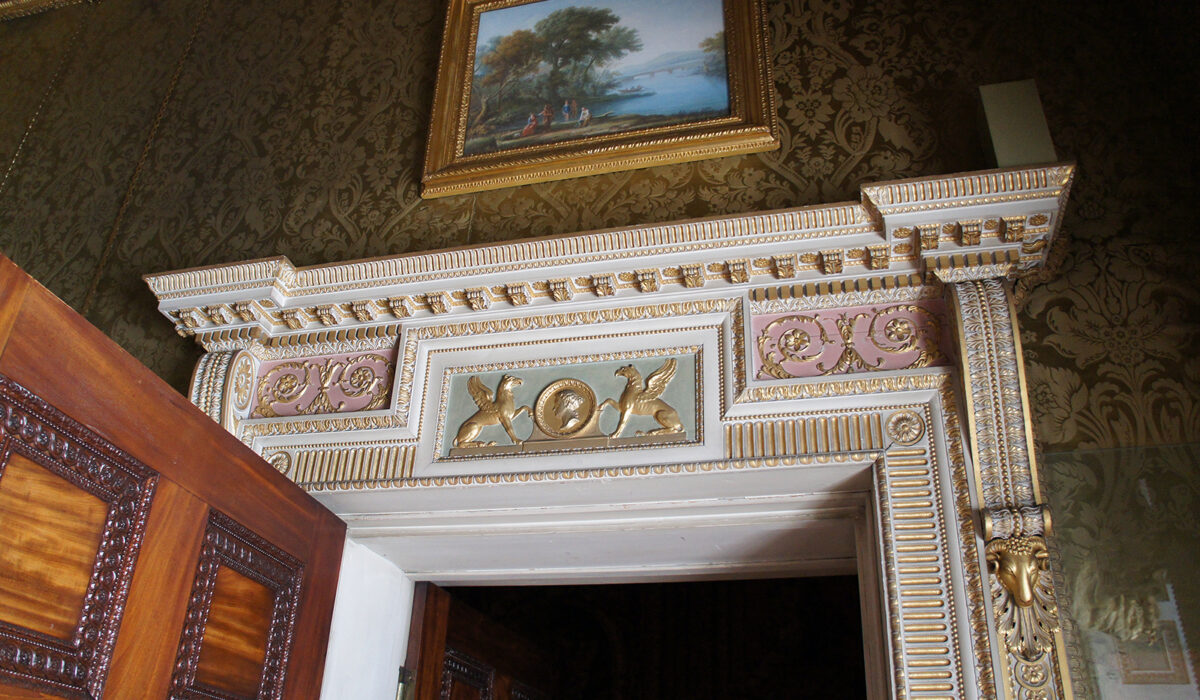 Door surround, Drawing Room, Osterley Park | Photo by Curt DiCamillo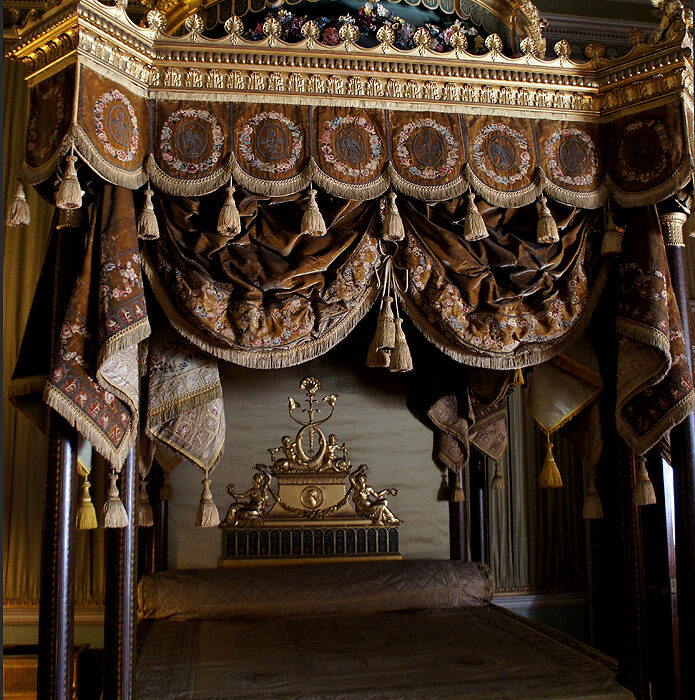 Robert Adam's State Bed, Osterley Park | Photo by Curt DiCamillo
Osterley Park & Syon House
At the sublime Osterley Park, we were given the connoisseur's tour of this 16th century house that was converted, in the 18th century, into a Neoclassical palace by Robert Adam. Adam's spectacular interiors at Osterley remain one of Britain's most complete examples of the architect's oeuvre. Amazingly, Osterley Park today contains all of Adam's original decoration and furnishings, including his massive eight-poster bed based on Robert Wood's engraving of the Temple of the Sun, published in his 1757 book, Ruins of Baalbek. The famous Etruscan Room contains one of the earliest designs in the fashion, which later became  popular among Britain's aristocracy.
Originally a medieval abbey named after Mount Zion in the Holy Land, Sion Abbey, completed in 1431, was one of the last great abbeys to be built in England. It became a private house in the 1540s, after Henry VIII dissolved the monasteries, and has remained a home of the Percy family, earls and dukes of Northumberland, ever since. In the 1760s Robert Adam designed some of the most lavish Neoclassical English interiors ever created at Syon House. Here we had a private tour and tea with the current duke's sister, Lady Caroline Percy.
This tour made me realize that London really is the world capital of art and architecture.
Spitalfields, Dennis Severs' House, Society of Antiquaries, Home House, Colefax & Fowler & Chiswick House
Some of the most magic moments occured in Spitalfields, where we had a walking tour of this reborn London neighborhood led by the divine Will Palin. We visited (and were blown away by) Hawksmoor's masterpiece — Spitalfields Church — and ended with a visit to Dennis Severs' House, which we had all to ourselves, complete with champagne!
Then there was a behind-the-scenes visit to one of the world's greatest learned societies, the Society of Antiquaries, followed by lunch and a tour of Home House, one of Robert Adam's urban masterpieces. Experiencing Nancy Lancaster's famous yellow room at Colefax & Fowler was a seminal moment, as was seeing the secret and grand spaces of Lord Burlington's Chiswick House, modeled on Palladio's La Rotonda and considered the first Palladian villa in Britain.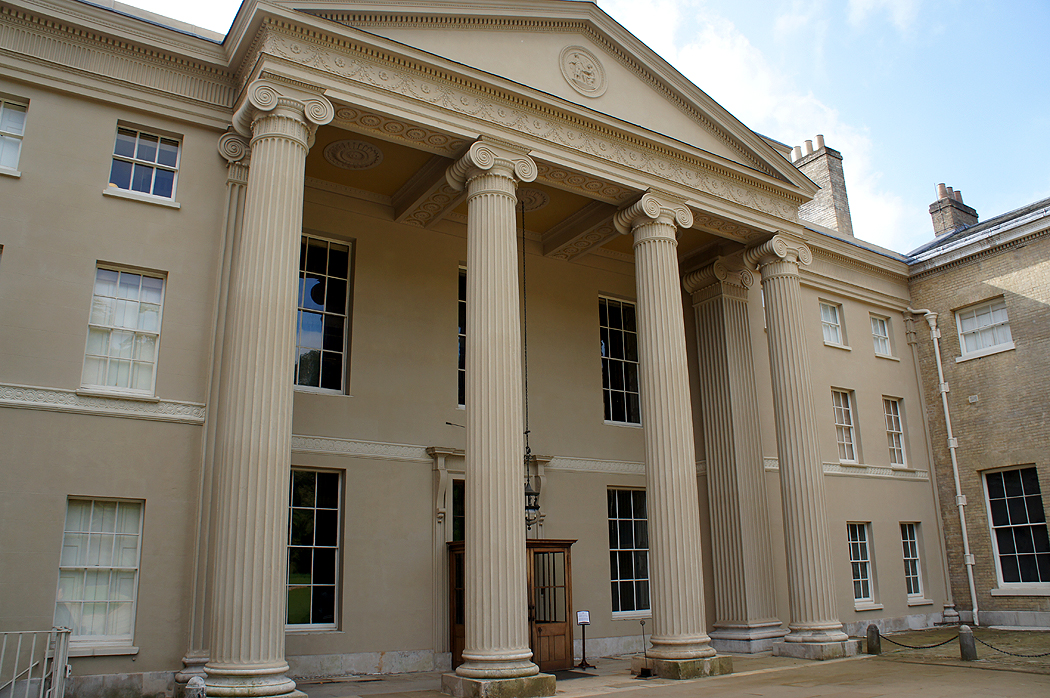 The Entrance Facade, Kenwood House | Photo by Curt DiCamillo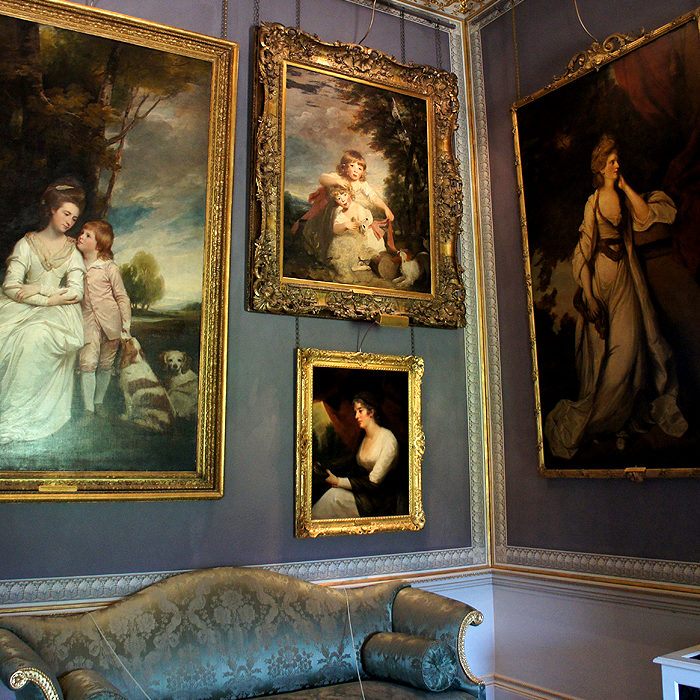 Kenwood House | Photo by Curt DiCamillo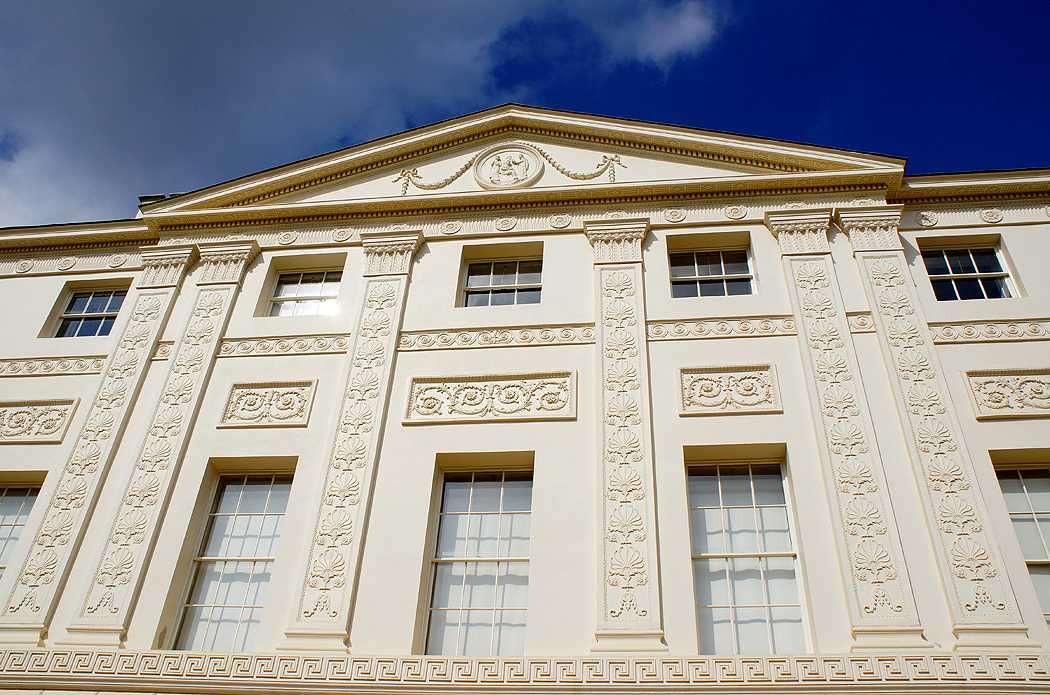 The Garden Facade, Kenwood House | Photo by Curt DiCamillo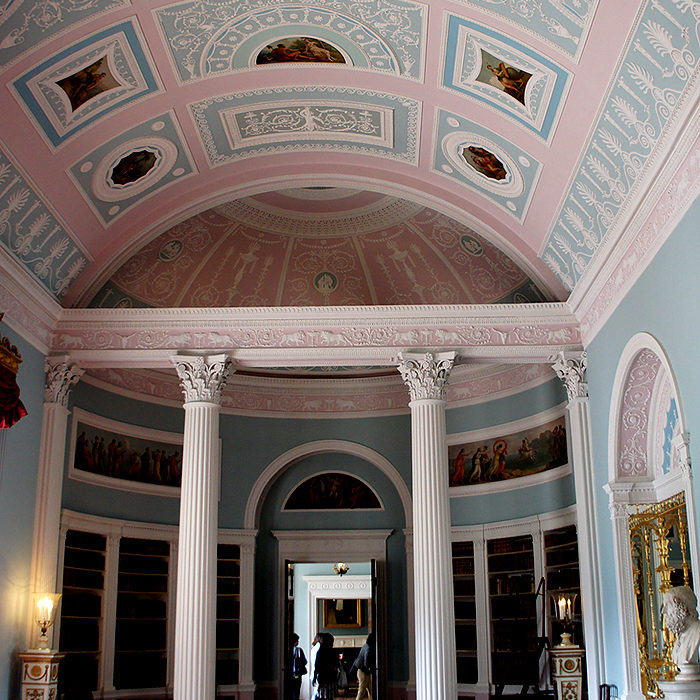 The Library, Kenwood House | Photo by Curt DiCamillo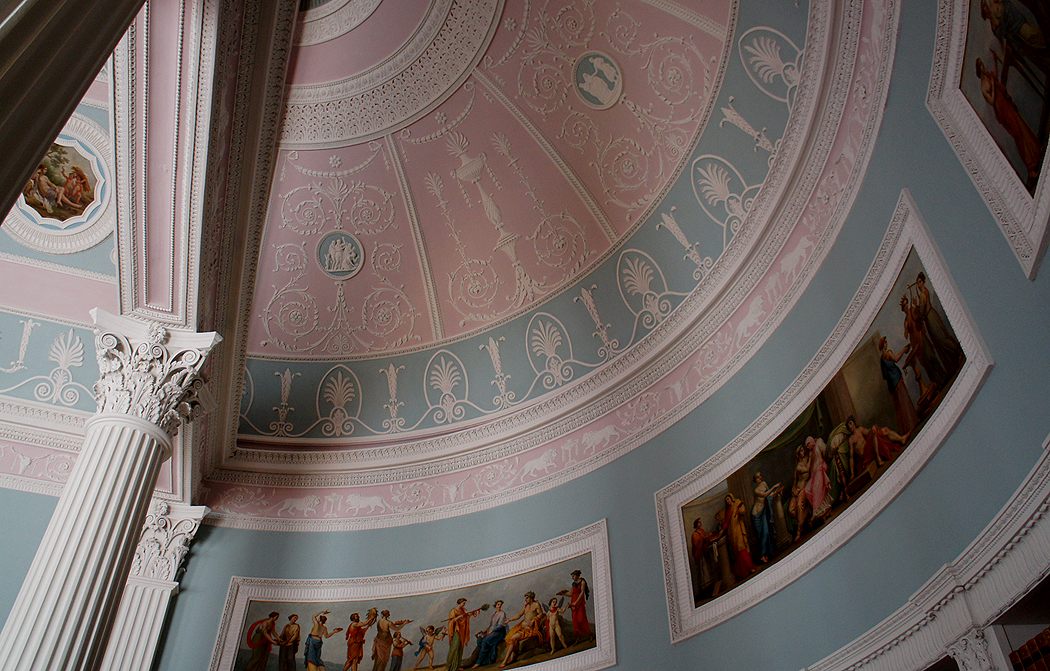 The Library, Kenwood House | Photo by Curt DiCamillo
Privileged access to so many art-filled private houses that are still lived in by their owners was the best part of the tour.
Leighton House, 18 Stafford Terrace, Lancaster House, Bridgewater House & Spencer House
Two very different houses in Kensington made a huge impression: Lord Leighton's exotic, Arabesque Leighton House and Linley Sambourne's 18 Stafford Terrace. Leighton House, built for Frederic, Lord Leighton, in the late 19th century is famous for its gilt mosaic frieze, William de Morgan tile panels, marble pool, and the Arab Hall, which was created to display Lord Leighton's collection of thousands of 14th and 15th century Islamic tiles from Damascus. Here we had a before-hours curatorial-led tour, after which we headed to 18 Stafford Terrace, considered the finest Victorian townhouse in the world. Edward Linley Sambourne, a noted cartoonist for Punch, purchased the house in 1875, just after its completion, and lived here until his death in 1910. We had a wonderful tour of this amazing house, decorated at the height of the Aesthetic style in England.
Possibly the most impressive day was Green Park Day, where we had exceptional access to three of London's greatest townhouses, all facing Green Park. Lancaster House, with its incredible Louis XV interiors, is considered by many to be the greatest surviving London townhouse (it's also frequently used as the interior of Buckingham Palace for films). We were very lucky to get into this super secret house, today owned by the British government, where we were given a long and luxurious tour. At Bridgewater House, the great town palace of the dukes of Sutherland, we were granted exceptional access. Spencer House, famous today as the ancestral town home of Diana, Princess of Wales, is considered by many architectural historians to be London's finest surviving townhouse. Here, led by the divine Ros Hutchinson, we had a private tour of many breathtaking treasure rooms.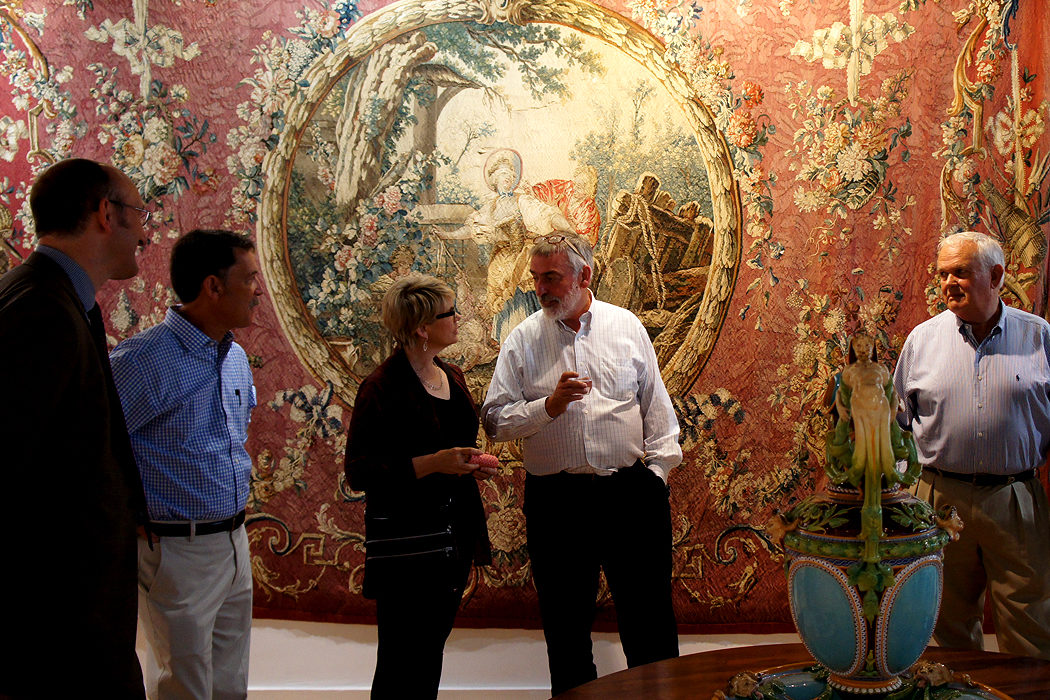 Private drinks reception | Photo by Curt DiCamillo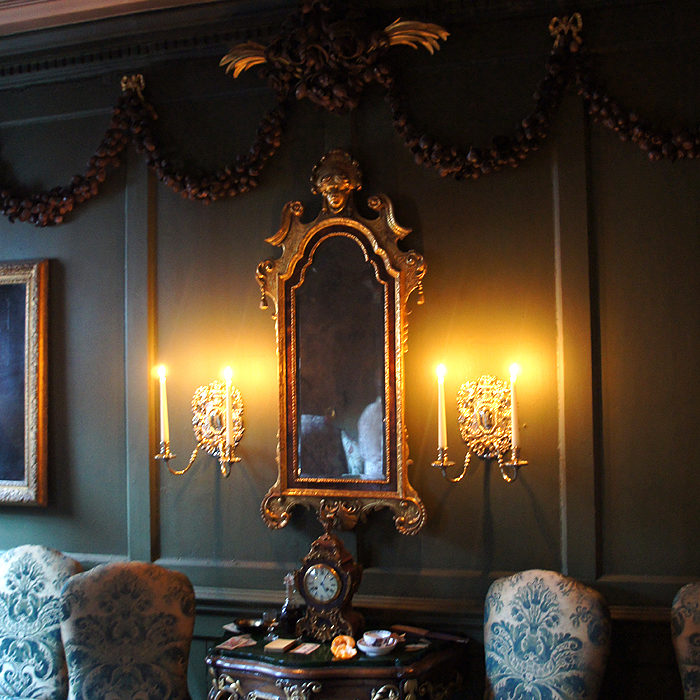 Dennis Severs' House | Photo by Curt DiCamillo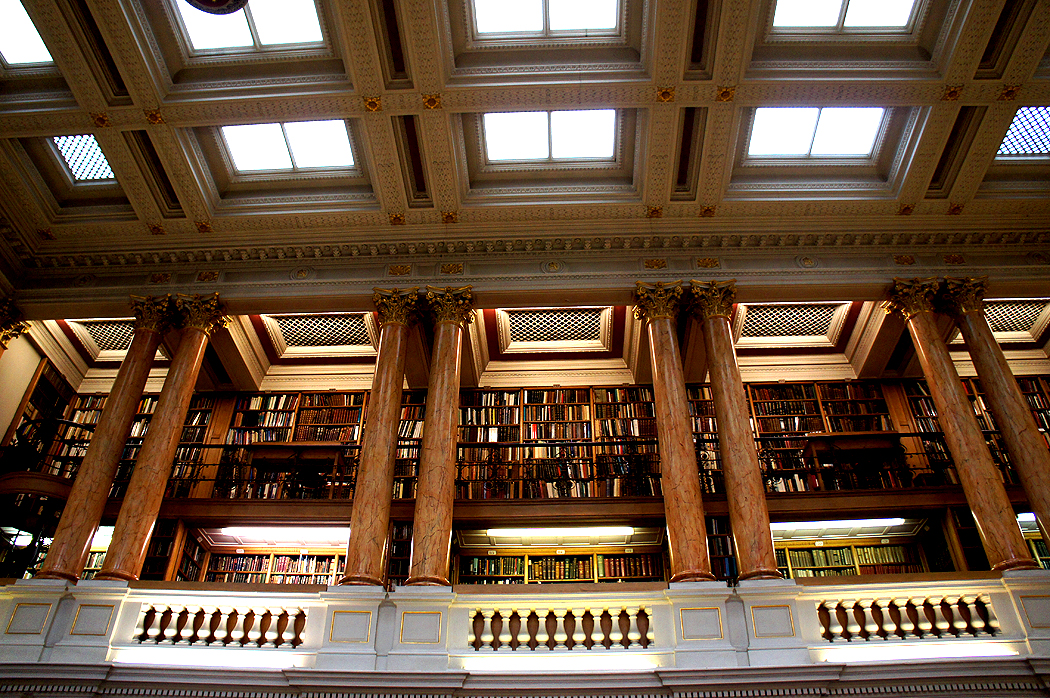 Society of Antiquaries | Photo by Curt DiCamillo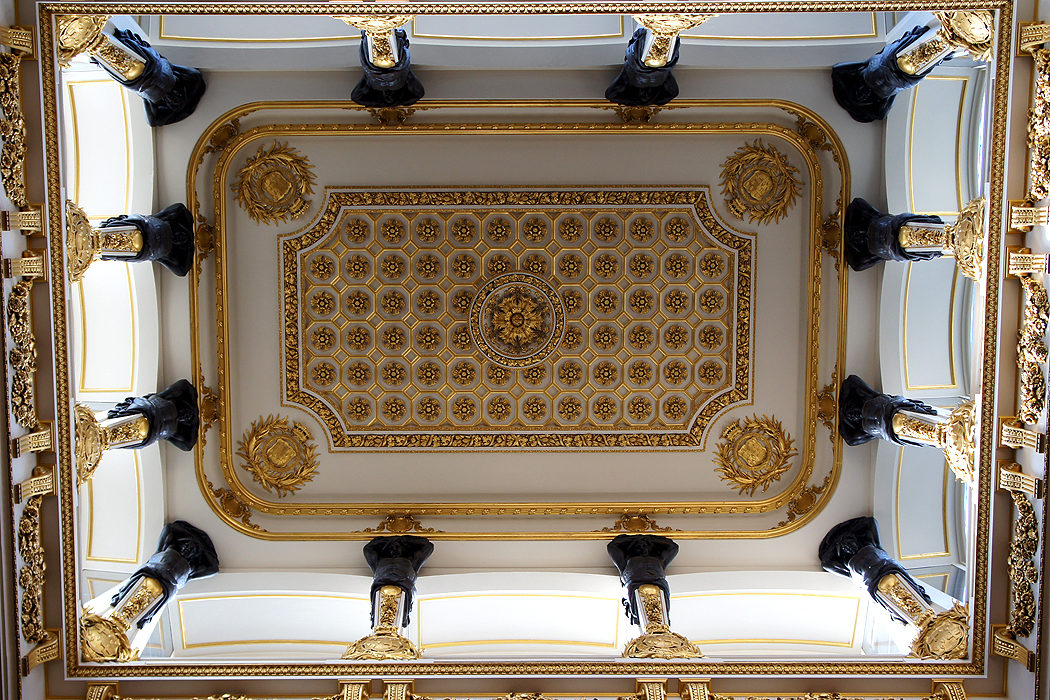 The Great Hall Lantern, Lancaster House | Photo by Curt DiCamillo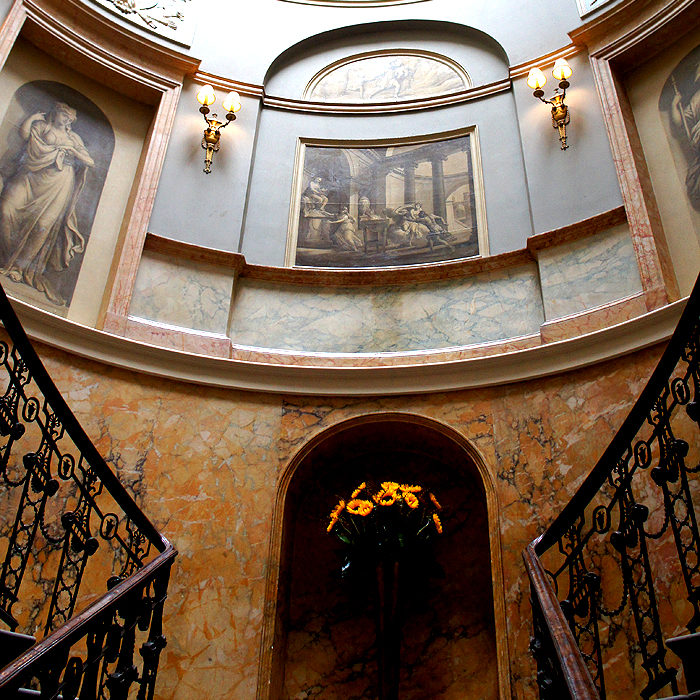 The Staircase Hall, Home House | Photo by Curt DiCamillo
Seeing the super secretive and magnificent Bridgewater House was the highlight of the whole year for me!